Cal Lock Tiger Anti Jemmy Device
Dimensions:
Width 70mm x Height 39mm
White, Brown or Silver
SOLD IN PAIRS
Stop manipulation of existing locks Can be used on...
Timber - UPVC - Aluminium
Windows - Doors - Sliding Patios
The CAL Tiger Anti Jemmy Security Locks eliminate the possibility of your lock being manipulated by securing the door at the top and the bottom, using it's unique patented design. It can be used on doors, windows and sliding patio doors made of timber, UPVC or aluminium and is available in white, brown or silver.
Watch the CalLock Tiger video on You Tube
Download the PDF fitting instructions HERE
RRP £16 PER PAIR + VAT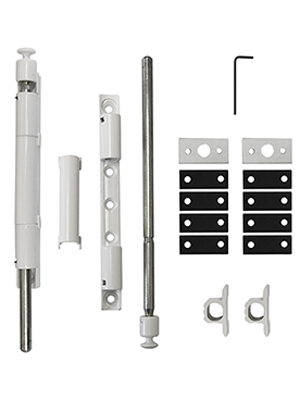 North West Hardware, Unit 1, Hollingworth Court, 260 Stockport Road West, Bredbury, SK6 2AN
Tel: 0845 430 0077 | Email: enquiry@CalLocks.co.uk